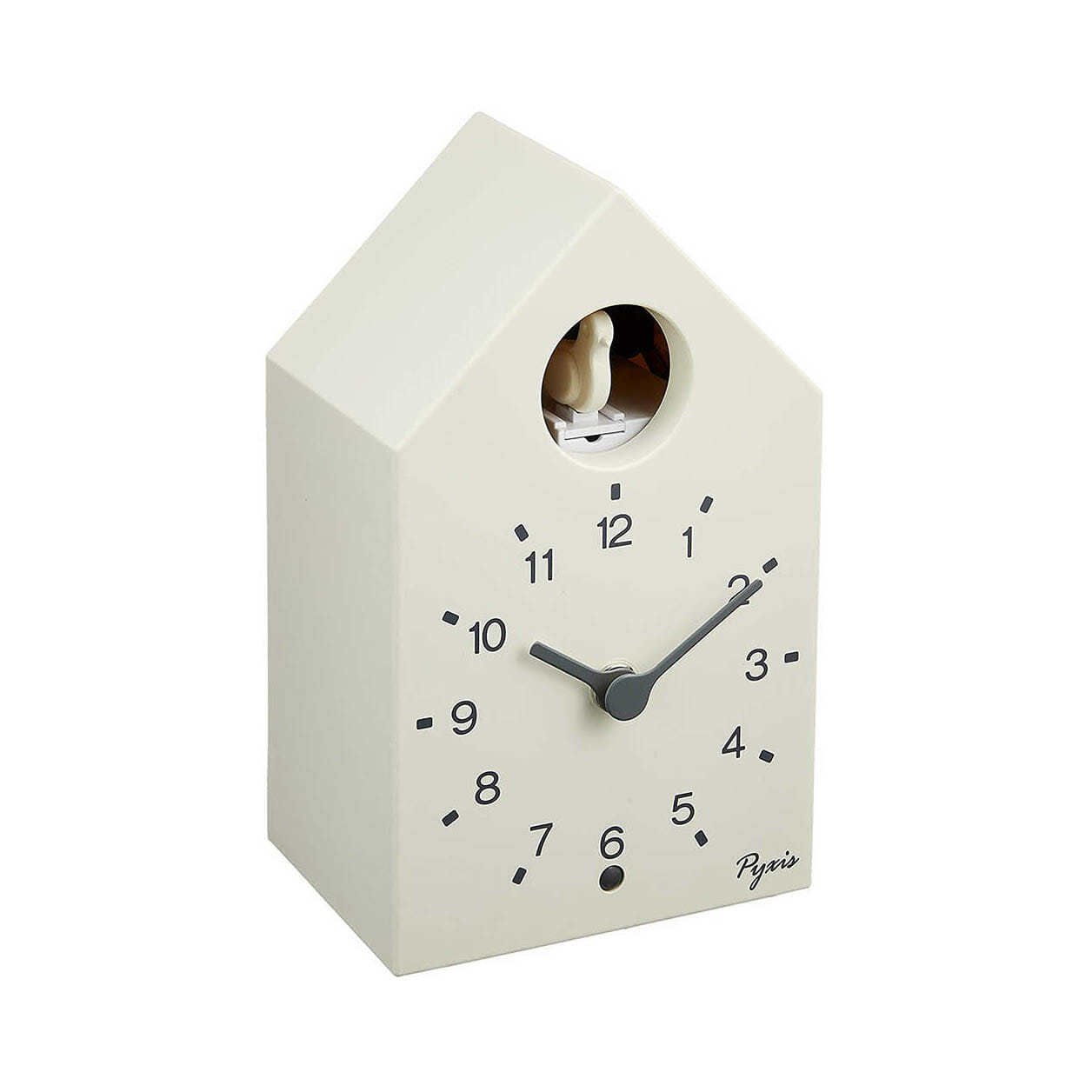 Seiko Modern Cuckoo Wall Clock White
Size: 19.2 x 12 x 9.4 cm
Material: Wooden frame (board with MDF oak, natural color tea wood).
Quartz Movement.
Battery: AA (alkaline) x 3.
Combined use, volume switching (large / medium / small), time monitoring function.
[Cuckoo Bulletin] (synthetic sound), Bulletin sound: Every hour on the hour, the sound of the babble of the stream is used as the background to perform counting with the "Cuckoo" sound. Counting: "Cuckoo" squealing twice in a row "Chain".
You can choose from the following: 1. Every hour on the hour (even in dark places) 2. Automatic stop at night (11:00 pm to 5:00 am) 3. Time off.
Pre-order take 7 to 10 working days.