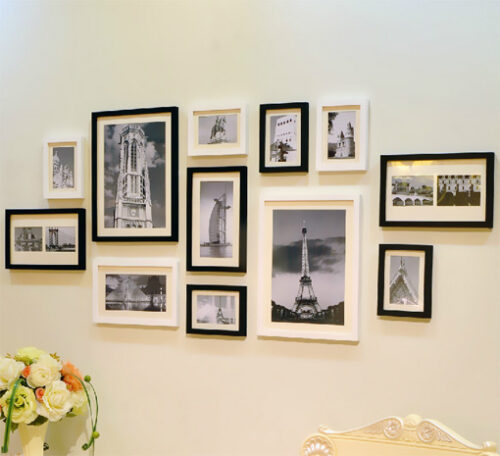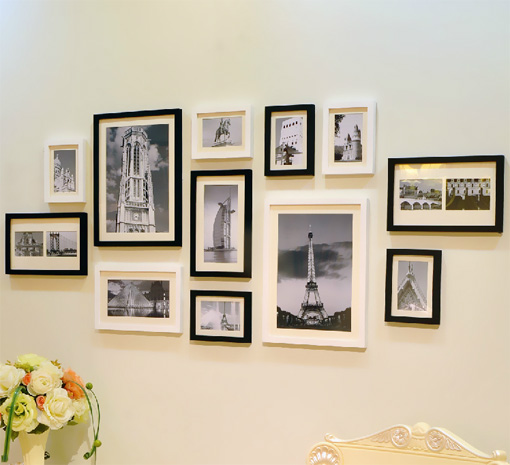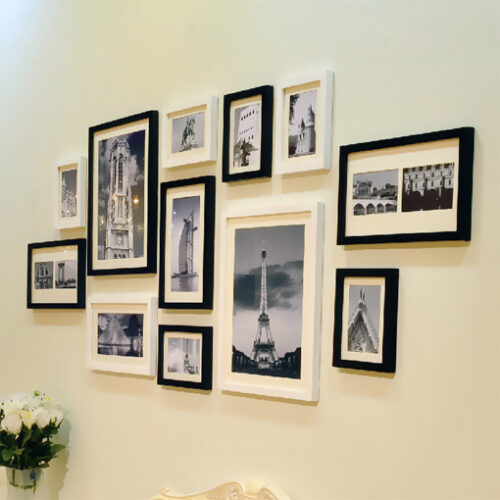 Photo Picture Wood Frame Set of 12 – Modern
Create the perfect picture wall clock in minutes! Fast and Easy! Comes with 12 wooden frames, template paper and all hanging accessories.
Size: 165 x 70 cm total
Frames:
7″x5″ – 6pcs (with matte 3R or w/o matte 5R photo)
12″x7″ – 4pcs
16″x12″ – 2pcs (with matte 10R or w/o matte 12R photo)
Material: Pinewood
Cover: Acrylic, not glass.
Matting: Included
Mounting: MDF Board.
Package include: frame template paper, hangers and pin hooks. Photos not included.
Weight: 4.2kg
Easy to install:
1) Place template paper on wall and mark locations for hooks.
2) Remove template and fasten hooks to wall.
3) Hang the frames on hook. Easy!