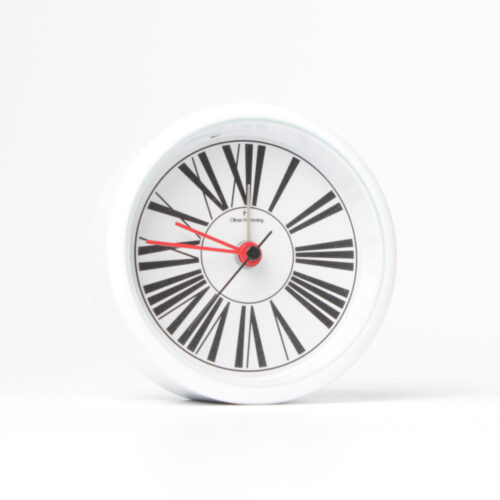 Oliver Hemming Alarm Clock Number Roman
Wake up with these very smart new 8cm (3.25″) white acrylic alarm clocks with light and SNOOZE function for that extra rest.
The simple clean lines and super easy function are complimented by a real mineral glass lens which lifts this alarm clock to another level above the others.
8 cm diameter.
Oliver Hemming is an award winning British designer, whose range of clocks are both design led and contemporary.