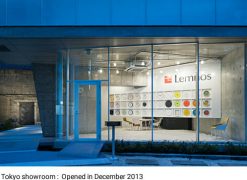 Founded in 1947, TAKATA Lemnos Inc. started as a brass casting manufacturing company in Takaoka-city, Toyama Prefecture, Japan and went into full-scale business trade with Seiko Clock Co., Ltd in 1966. Lemnos works with many well-known designers such as Riki WATANABE, Kazuo KAWASAKI, nendo, Shin AZUMI, Tomoko AZUMI, Kanae TSUKAMOTO etc to design and create clocks that are timeless and accentuates the beauty of the raw material used.
Akiko Miya
Architect
President of miya akiko architecture atelier. She works on multiple designs crossing the scale; products to urban and local design including architecture design.Not concluding the design by itself, she is treasuring the spread of imagination brought from the dialogue with the users and our surroundings.
She designed many prize-winning works such as "house in nasu", "house I", "house K", "wall behavior", and "ZEBRA chair".