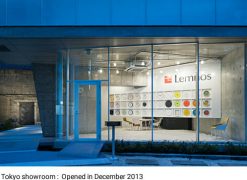 Founded in 1947, TAKATA Lemnos Inc. started as a brass casting manufacturing company in Takaoka-city, Toyama Prefecture, Japan and went into full-scale business trade with Seiko Clock Co., Ltd in 1966. Lemnos works with many well-known designers such as Riki WATANABE, Kazuo KAWASAKI, nendo, Shin AZUMI, Tomoko AZUMI, Kanae TSUKAMOTO etc to design and create clocks that are timeless and accentuates the beauty of the raw material used.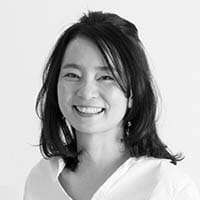 Designer – YOKO DOBASHI
Yoko Dobashi spent five years working at Idee co. Ltd. (1997-2002). She was involved in the development of standard furniture and in the launch of the "SPUTNIK" brand, which was introduced in London, Milan, and New York. Since 2012 she has hosted the "Design life with kids interior workshop." She is active independently as a freelance designer and interior writer, working in collaboration with various companies and media. In 2017 she provided design to TAKATA Lemnos and the "fun pun clock" won the GOOD DESIGN AWARD. Her article "Interior for a 156-cm-tall" is serialized at Precious.jp.