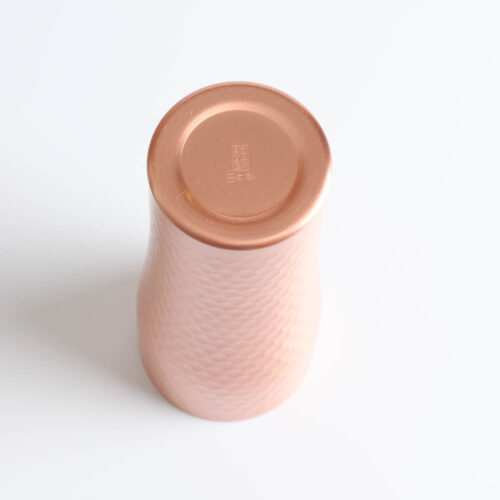 Copper Cup Matte
▼▼  The Power of Copper ▼▼
High thermal conductivity copper has excellent thermal conductivity which is about twice of aluminum, and 25 times of stainless steel.  It is great for keep your drink cool, such as beer, sake and soda.
Capacity 360cc
Size: 15 x 6.5 cm.
Material: Pure copper in matte finish.
Made in Japan.
This product is made in major metal production area, Tsubame, Niigata Prefecture, in Japan.  Tsubame = Quality Steel Products