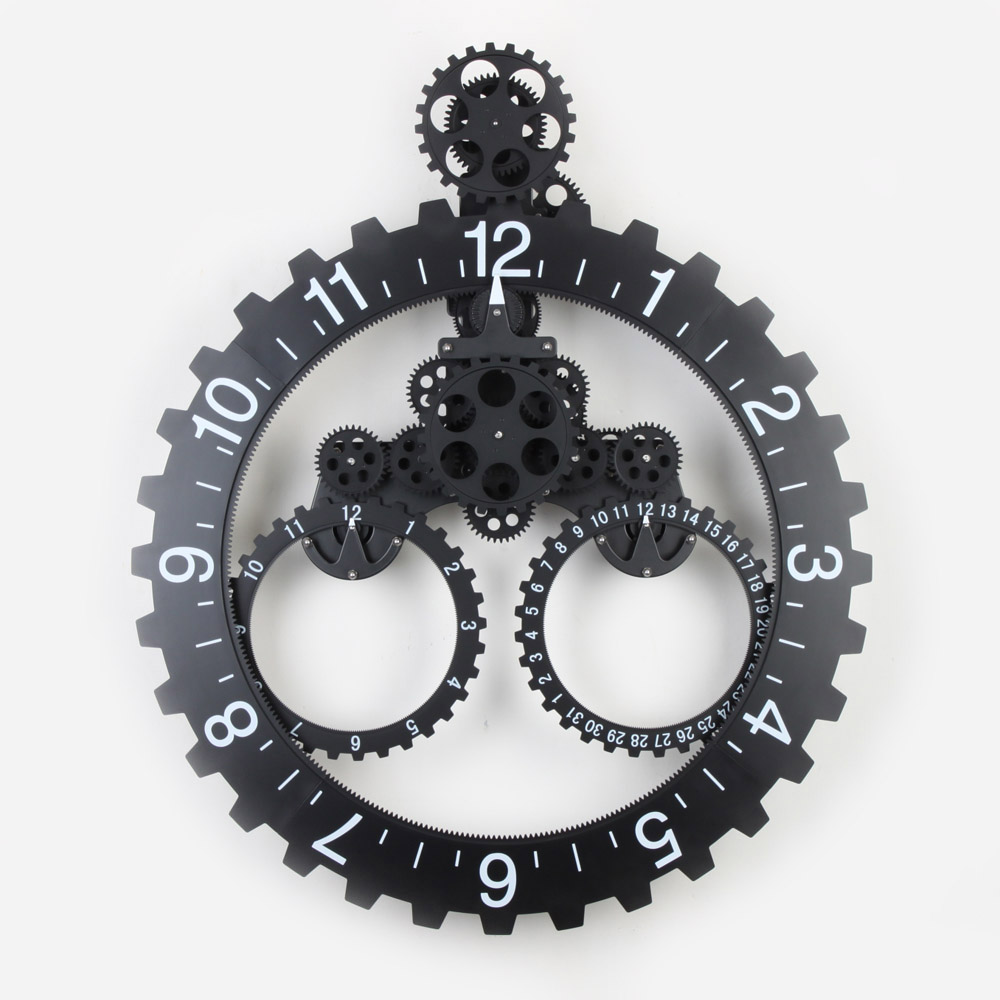 Calendar Gear Wall Clock Black
This fantastic wall clock has many gears spinning quietly nonstop 24 hours a day. You can read the date and month on the 2 little wheels on the center and the time on the large 22 inches wheel.  All gears are made of plastic and the main unit is made of steel. Nice decoration at home or office.
Technical Specification
Dimension: 22″ x 30″ (approximately)
Battery: 2 x D size battery
Weight: 2500g (approximately)
*Please use Zinc-Carbon battery avoid causing damage to the clock mechanic*
Carbon Zinc (aka. 'Heavy Duty') — The lowest cost primary cell (household) is the zinc-acidic manganese dioxide battery. They provide only very low power, but have a good shelf life and are well suited for clocks and remote controls.