The bestselling Kizu Table Lamp gains a calm and grounded feel in a warm marble variation.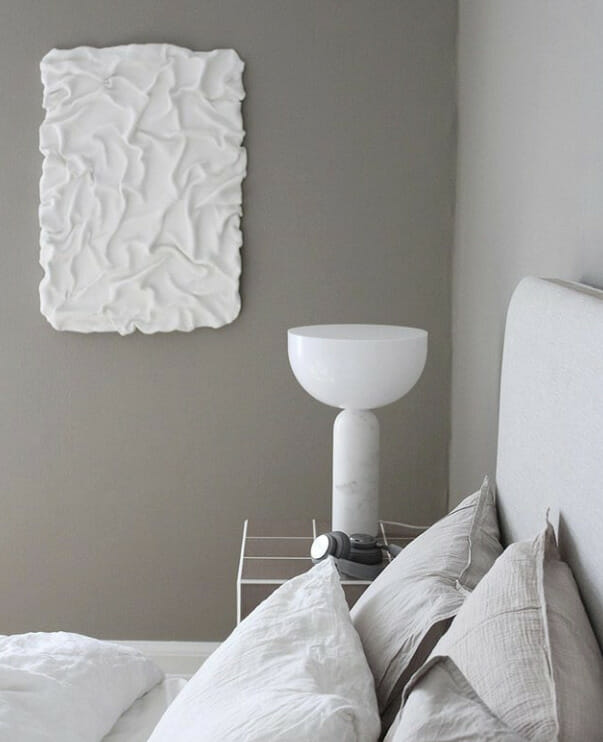 The shimmering surface of Gris du Marais contrasts the clean white upper part of the lamp, while the bright streaks of the stone's natural pattern harmoniously tie the elements together.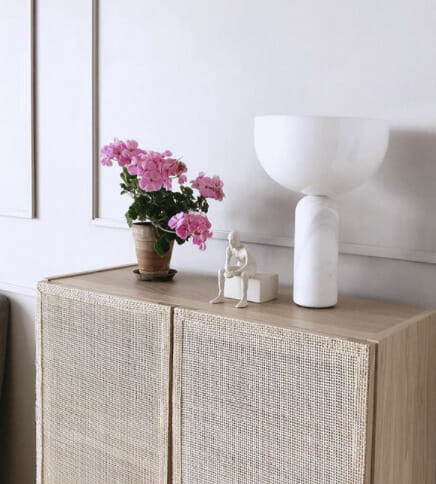 In a play with shapes and materials, which culminates in the kissing point between the two forms, Kizu spreads its soft light as an intriguing modern sculpture.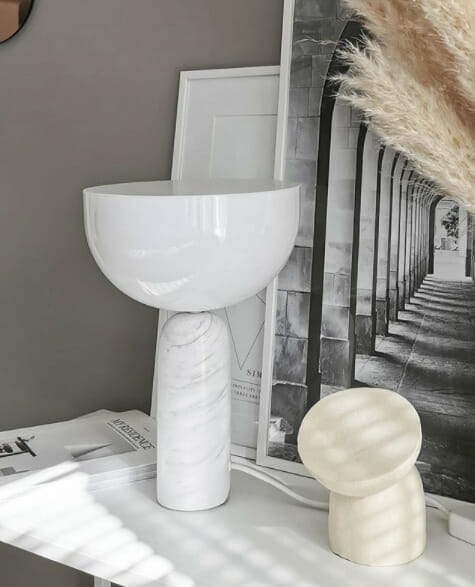 Designed by Lars Tornøe
Newworks Kizu Lamp