New Works is a Danish furniture and lighting brand that places a strong emphasis on exploring handicraft and different materials. They strive to rethink forms, materials, and solutions in order to create unique and innovative products. Their designs don't need to be understood, but rather used and experienced.
This marble table lamp gains a calm and grounded feel in a warm marble variation.
The Gris du Marais lamp features a stunning contrast between its shimmering stone base and its clean white upper part. The bright streaks of the stone's natural pattern bring the two elements together in perfect harmony. The lamp's unique design is sure to add a touch of elegance to any room.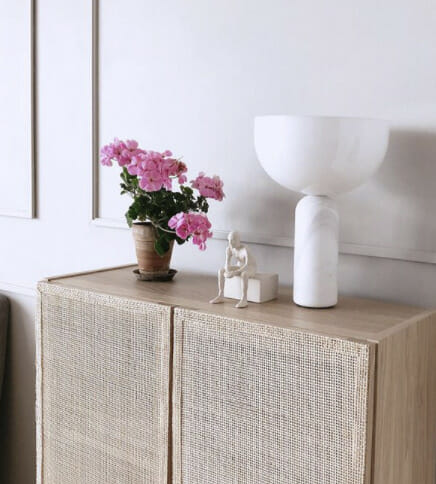 In a play with shapes and materials, which culminates in the kissing point between the two forms, Kizu spreads its soft light as an intriguing modern sculpture.