The Kaskad lighting features bold, rounded shapes and vivid waves that reference the flowing water of a cascade
You can choose between three different cable colors, all going perfectly with the soft and elegant appearance of the Kaskad Seashell.
Handcrafted from light-toned ceramic in a traditional German workshop, this interpretation of an archetypal suspension lamp has a unique character due to the dynamic between its unexpected material and superb workmanship.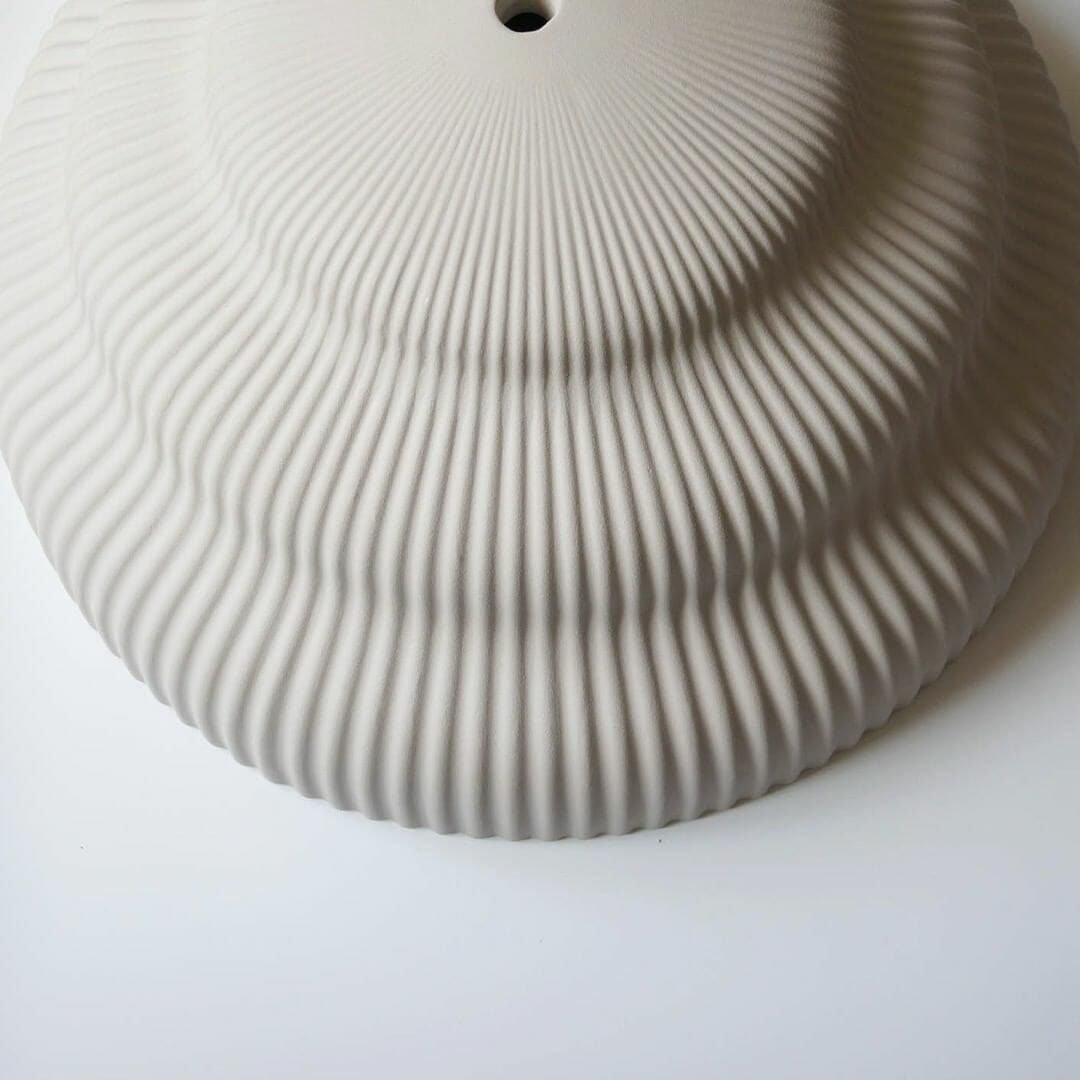 Its clear and linear expression gives it a timeless appeal.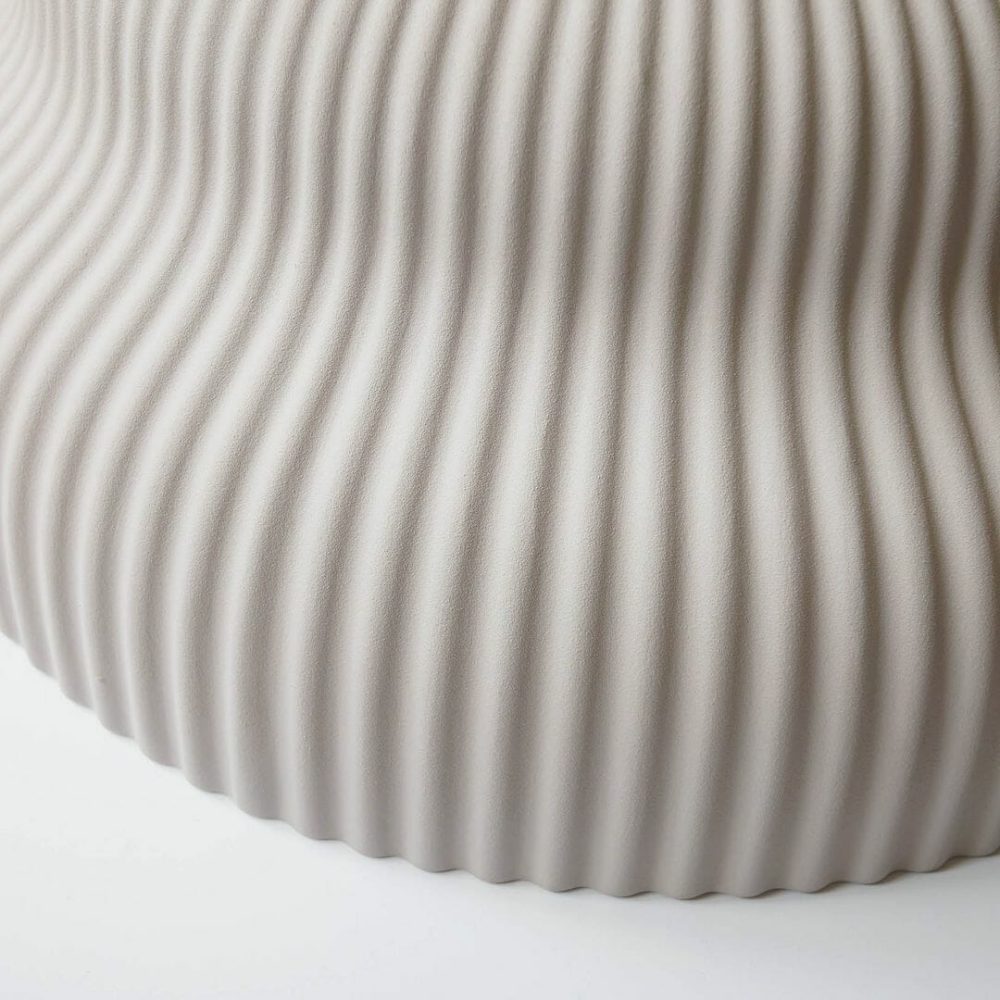 Featured in Wallpaper Magazine
Raise the tone: uplifting colour and elevating lines from the Cologne furniture fair
Designed by Julia Jessen & Niklas Jessen, 2016, Schneid Studio