instagram@zoesugg
The award winning Fartech calendar flip clock come in three different sizes; the small at 9.5 x 9.5 inches, the medium at 12 x 12 inches, and the large at 17 x 17 inches. The Taiwanese clock maker has over 40 years of specialised expertise in making flip clocks under its belt, ensuring the highest quality and precision in every piece.
All three sized flip clock shows the date and day of the week in bold digital displays which can be read easily from anywhere in the room.
These clocks automatically count the different number of days in each month, and only needs adjusting every leap year.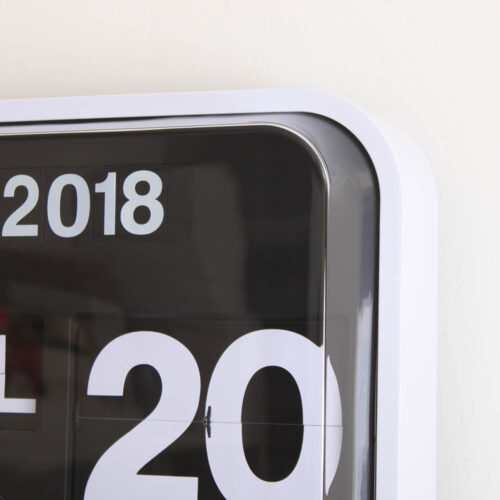 The time is displayed in a built-in analogue clock which the older generation is used to. Its set-and-forget mechanism makes them perfect wall clocks for elderly parents.