EN | We want to show you what Twemco have in their QD35 model.  There are so many options in this clock.  It has 12hour and 24 hour format and also 7 different languages available.  Suitable for almost anyone in the world.  They also have 6 color choice such as black, white, orange, gray, red and yellow which would be easier for you to match in retro, modern and scandinavian home design.
Lets have a closer look at the clock.
DE | Wir möchten Ihnen zeigen, was Twemco in seinem QD35-Modell hat. Es gibt so viele Möglichkeiten in dieser Uhr. Es hat ein 12-Stunden- und 24-Stunden-Format sowie 7 verschiedene Sprachen zur Verfügung. Geeignet für fast jeden auf der Welt. Sie haben auch 6 Farbauswahl wie Schwarz, Weiß, Orange, Grau, Rot und Gelb, die Sie leichter in Retro-, modernes und skandinavisches Wohndesign kombinieren können.
Schauen wir uns die Uhr genauer an.
FR |Nous voulons vous montrer ce que Twemco a dans son modèle QD35. Il y a tellement d'options dans cette horloge. Il a un format 12 heures/24 heures et également 7 langues différentes disponibles. Convient à presque tout le monde dans le monde. Ils ont également un choix de 6 couleurs telles que le noir, le blanc, l'orange, le gris, le rouge et le jaune, ce qui vous serait plus facile à assortir dans un design de maison rétro, moderne et scandinave.
Regardons de plus près l'horloge.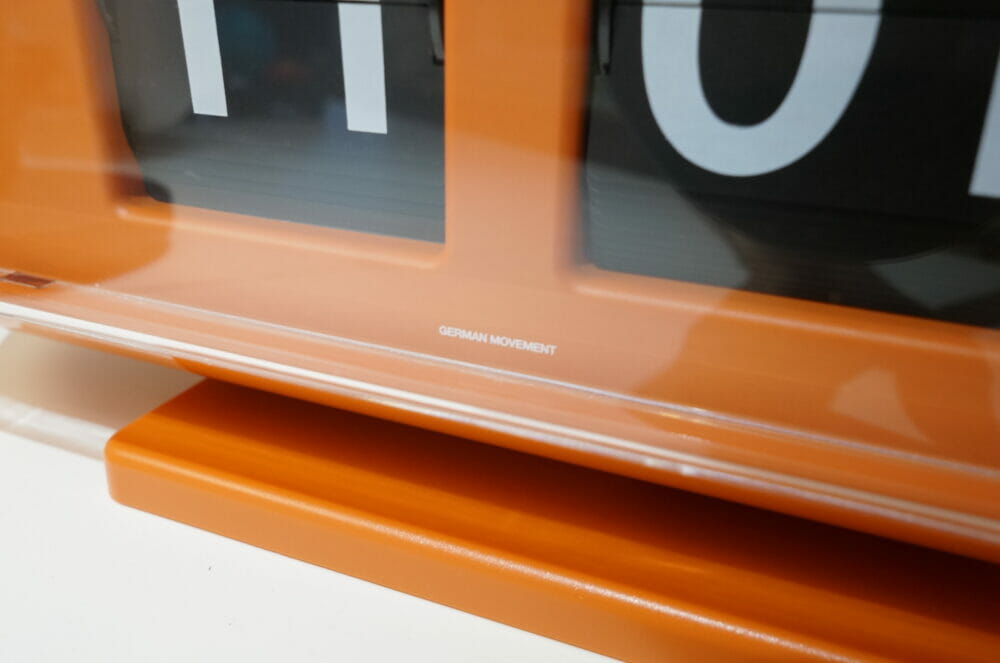 EN |"GERMAN MOVEMENT" shows in the bottom of the clock
DE |"DEUTSCHE BEWEGUNG" steht unten auf der Uhr
FR |"MOUVEMENT ALLEMAND" s'affiche au bas de l'horloge
EN |The clock instruction is stick on the back of the clock.  Easy to read, no extra paper needed.
DE |Die Uhranweisung befindet sich auf der Rückseite der Uhr. Leicht zu lesen, kein zusätzliches Papier erforderlich.
FR |L'instruction de l'horloge est collée au dos de l'horloge. Facile à lire, aucun papier supplémentaire n'est nécessaire.
EN |A close look to the battery comparment and the time adjustment button.
DE |Ein genauer Blick auf das Batteriefach und die Zeiteinstellungstaste.
FR |Un regard attentif sur le compartiment à piles et le bouton de réglage de l'heure.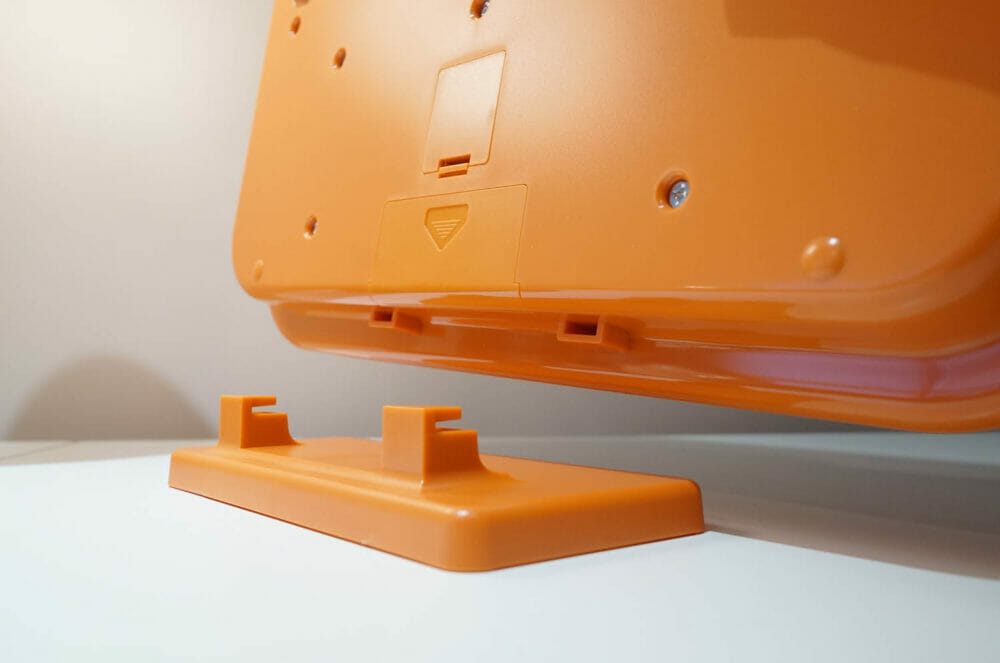 EN |This is how you put the stand on the clock for desk/ table use.
DE |So stellen Sie den Ständer auf die Uhr für den Schreibtisch- / Tischgebrauch.
FR |C'est ainsi que vous placez le support sur l'horloge pour une utilisation sur un bureau/une table.